When we moved into our current condo, one of the biggest concerns ( specifically – my fiancée's biggest concern ) was the very limited storage space in the bathroom.
The mirror was just a flat mirror on the wall – so no medicine-cabinet style storage. We had a small cabinet under the sink, and that was about it. 🙁
We desperately needed more storage in the bathroom, but there was basically no space to put any type of cabinet or wall shelf.
The only bare wall was above the toilet – which at first I assumed would be unusable. However, after thinking about it for a bit, I realized that I could squeeze in some usable storage without interfering with toilet use.
I found the BESTÅ cabinets from IKEA to be the perfect size in three ways:
Perfect height to get 2 of them above your toilet.
Perfect width to fit in the space above your toilet
Perfect depth for the lower one not to interfere with sitting on the toilet, while the higher one provides storage for larger items.
The BESTÅ line is available in 3 colors (white, black-brown, wood) so you should be able to find a color that matches your bathroom decor.
Using this configuration, you will have a very nice amount of storage without getting in the way. I chose two glass shelves for the lower cabinet and one wood shelf for the upper. We generally keep toiletries in the lower cabinet and towels and other stuff in the upper cabinet.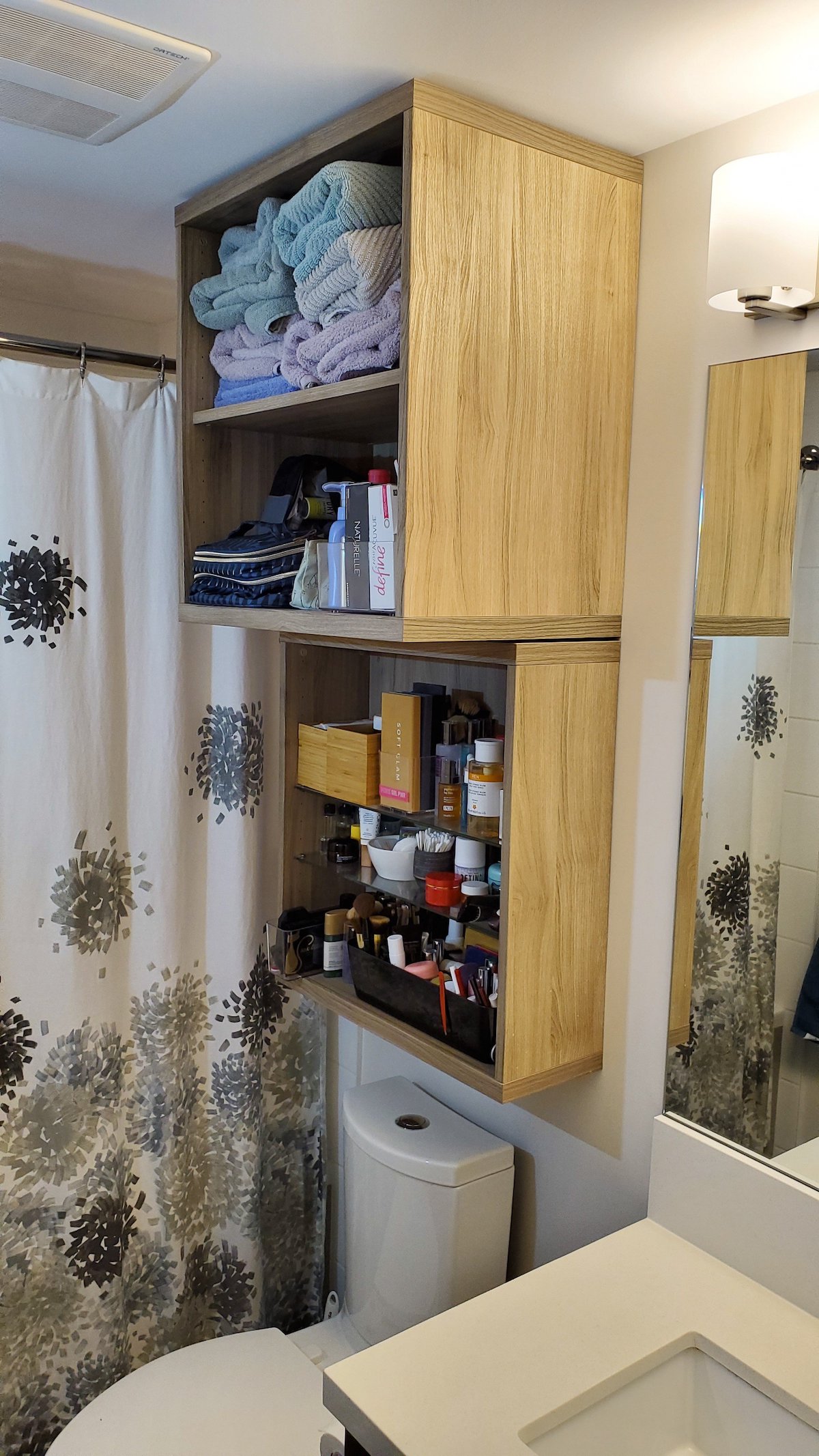 IKEA Shopping List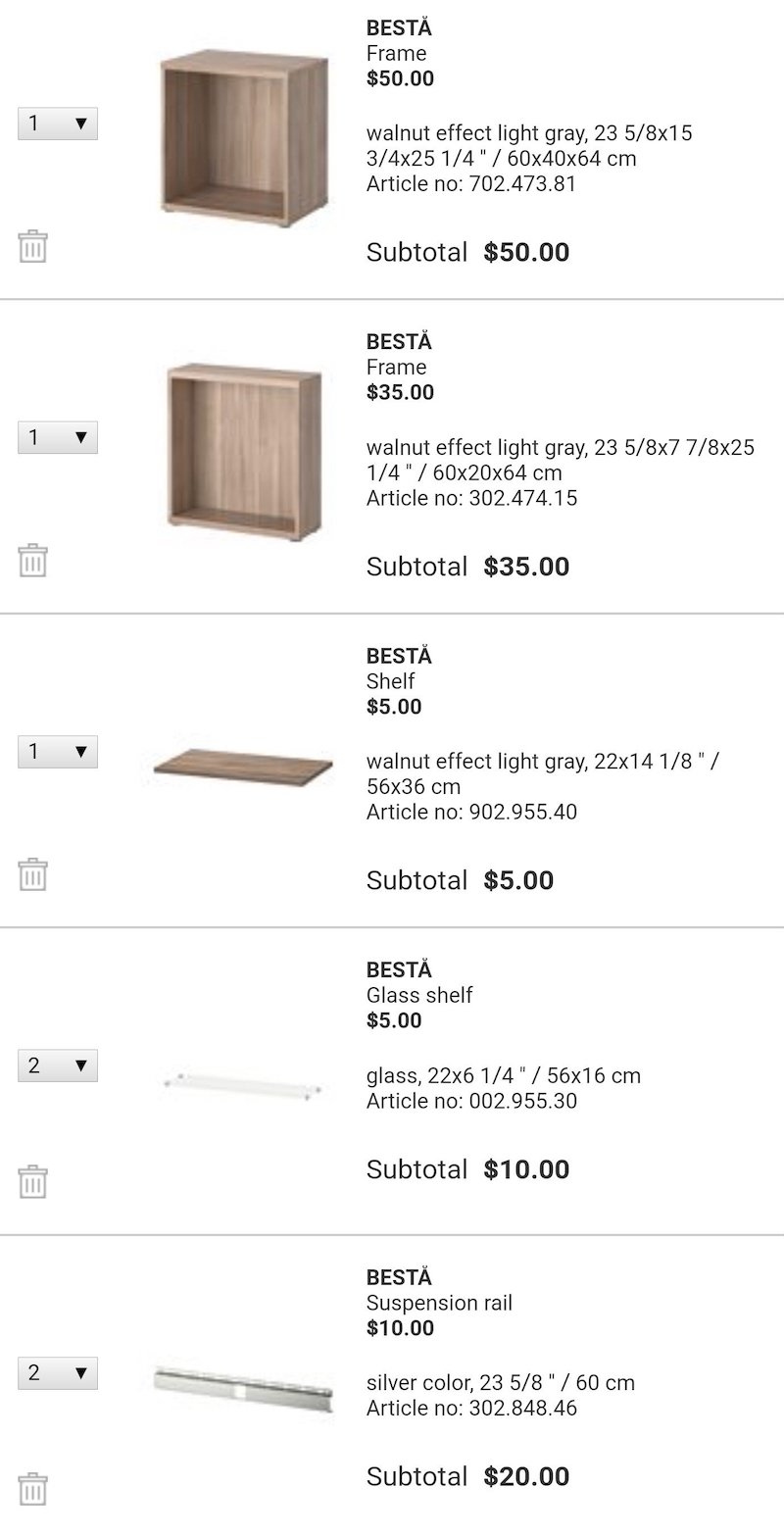 Installation Notes:
The mounting rails are critical – one for each cabinet. You can screw in the rail wherever there are studs behind the wall, but still position the cabinet where you want.
Mount the upper cabinet upside-down so that you don't see the little screw holes where the legs of the frame would be installed. (Other than the screw holes the cabinet is identical upside down)
Mount the top cabinet as close to the ceiling as you can first, and then mount the lower one below – this makes it easy to keep them level. There will be a slight gap due to the way the cabinets go on the rail.
Good luck!